Creating an order
To place an order for labeling codes in the Personal Cabinet of the participant, go to the "Codes order" section: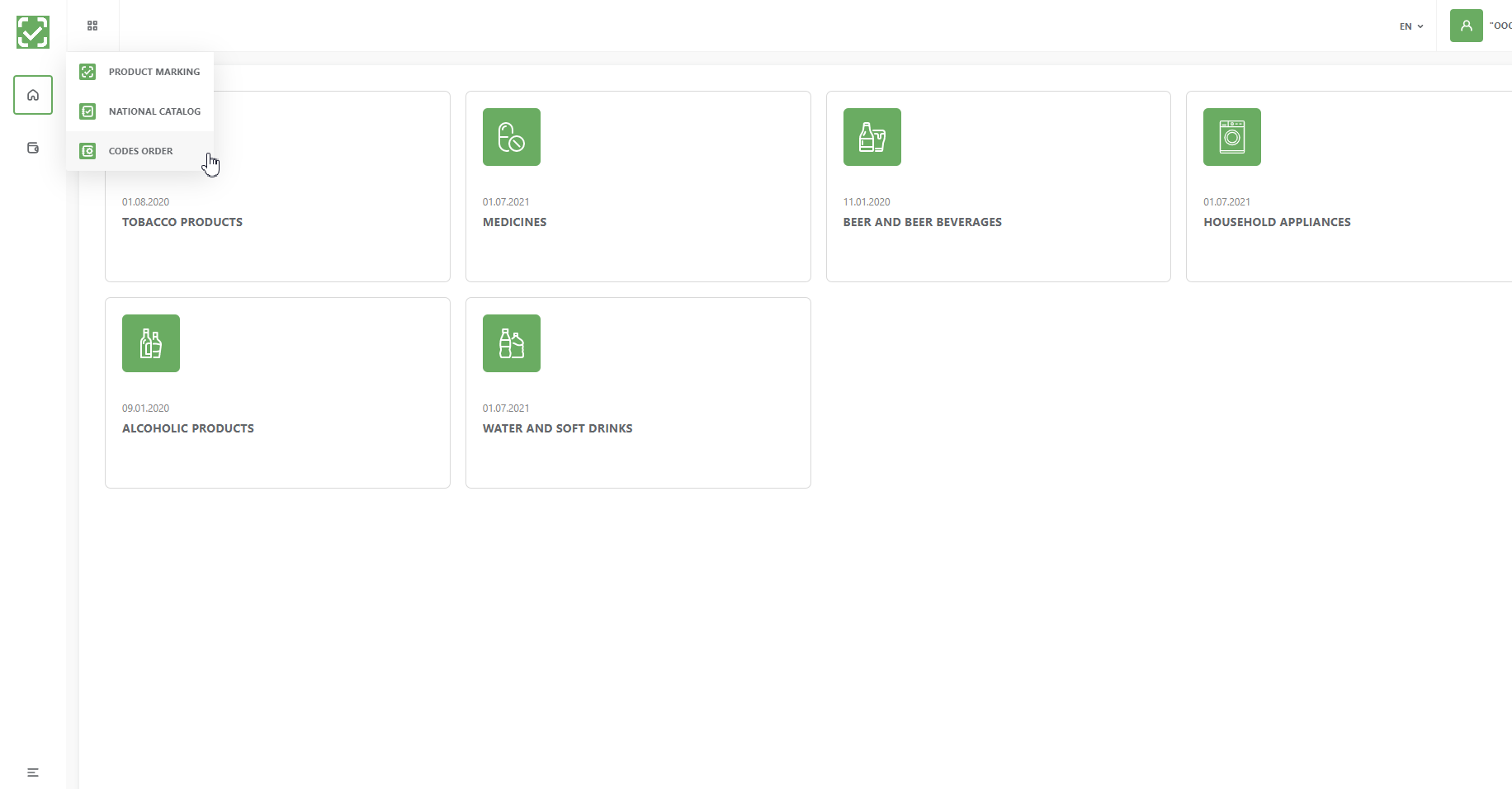 After the transition, you will see the following sections in the panel on the left:
Orders
Reports
DISTRIBUTION NETWORKS(Service Providers)
Devices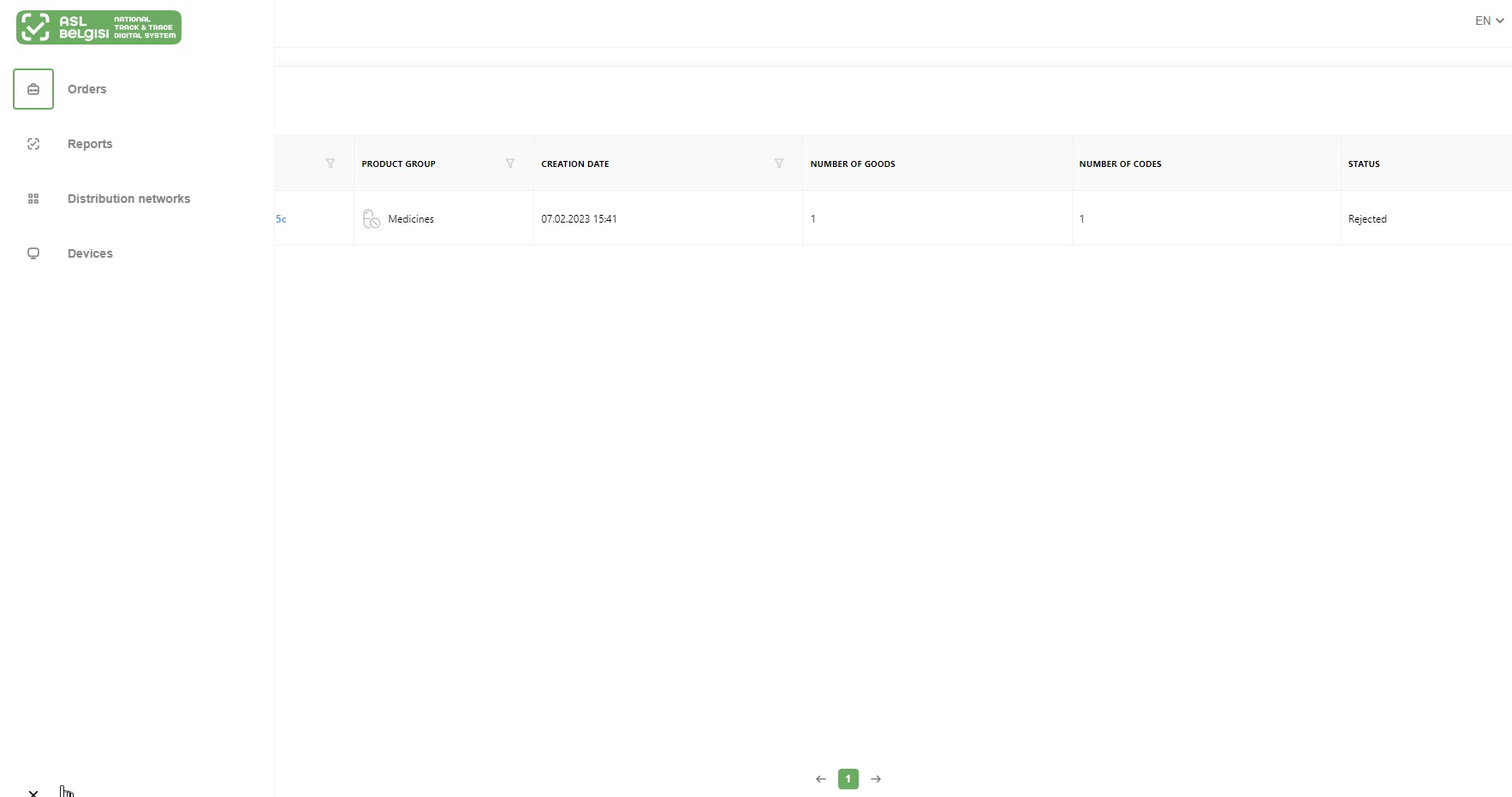 To create an order, go to the "Orders" section and form an order. To do this, click on the "Add" button;

Next, you need to specify the product group "Medicinal products", fill in the required fields, and then click on "Next";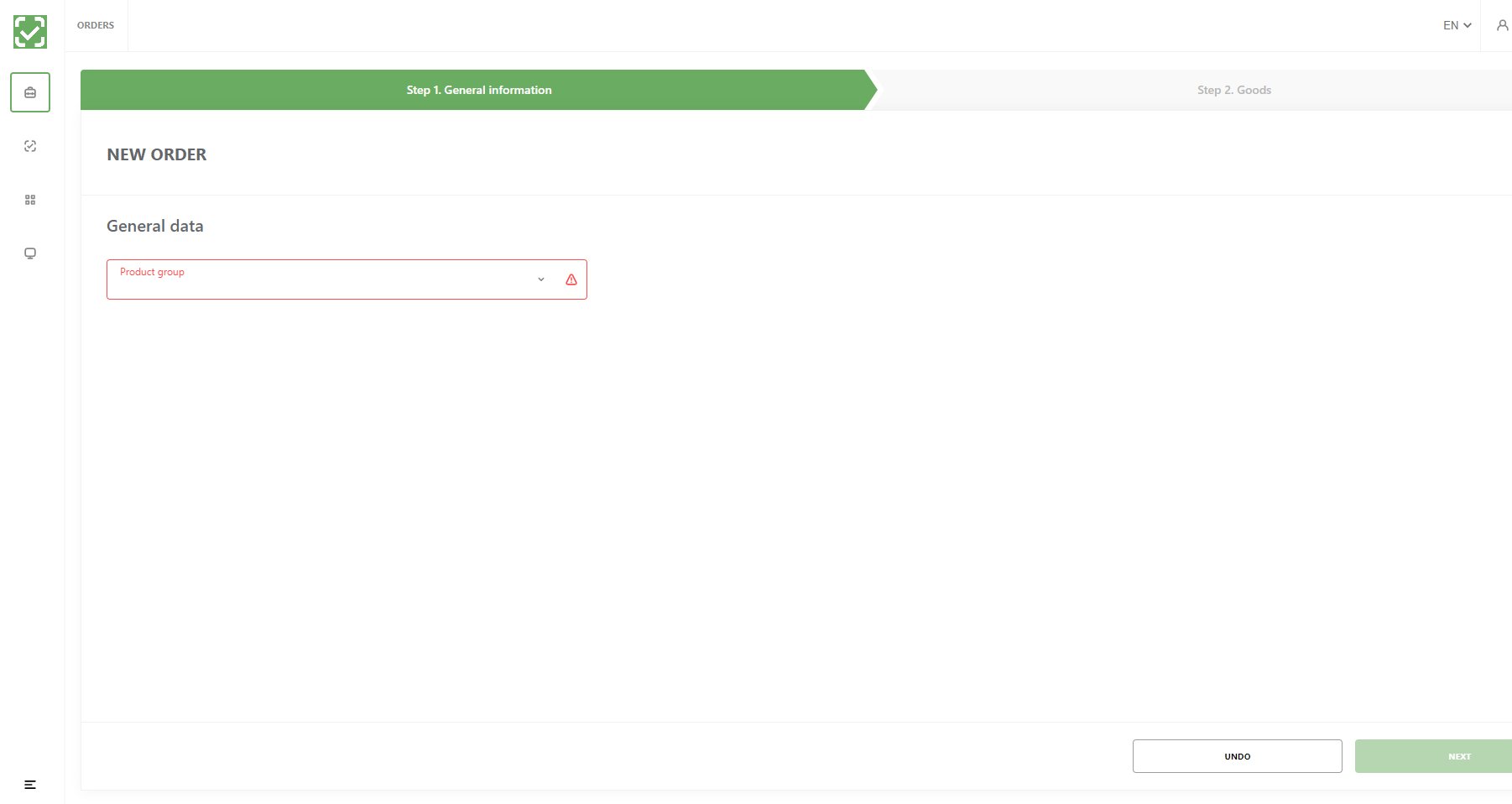 After that, specify the contact information and the method of release of goods (produced in Uzbekistan, imported into Uzbekistan, labeling of residues).
Residue labeling for the product group Medicinal products, is not required, the terms of sale of unmarked drugs are published in CR 149 of April 2, 2022.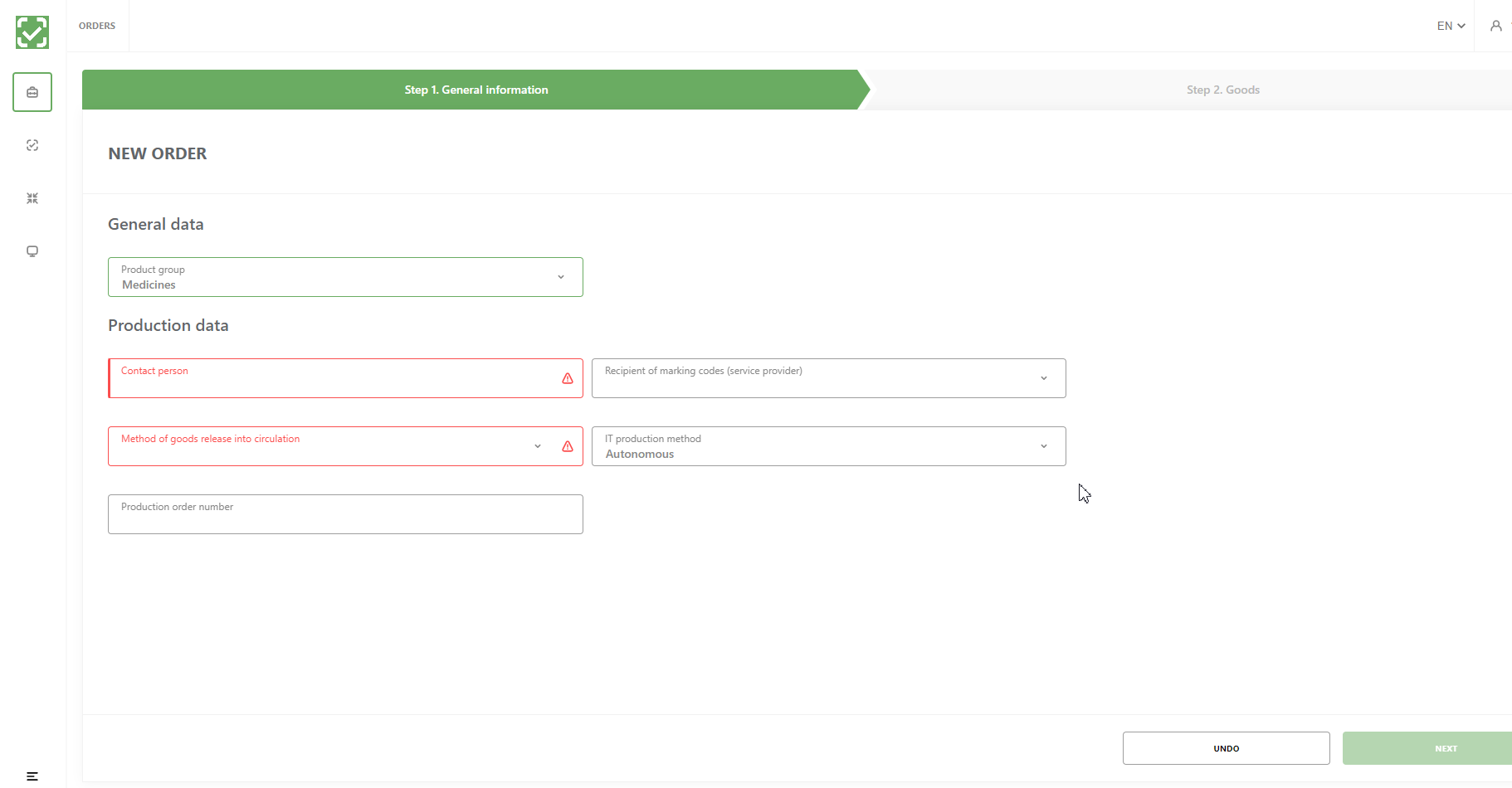 Next, you need to fill in the fields marked in red:
Product code (Barcode in the Catalog);
Type of packing code (Consumer);
Quantity of LC;
The way of forming a serial number (when you create a serial number of the labeling code by yourself or automatically (serial numbers are generated by the system)).
For the product group "Medicinal products" only one type of packaging is applicable - Consumer packaging.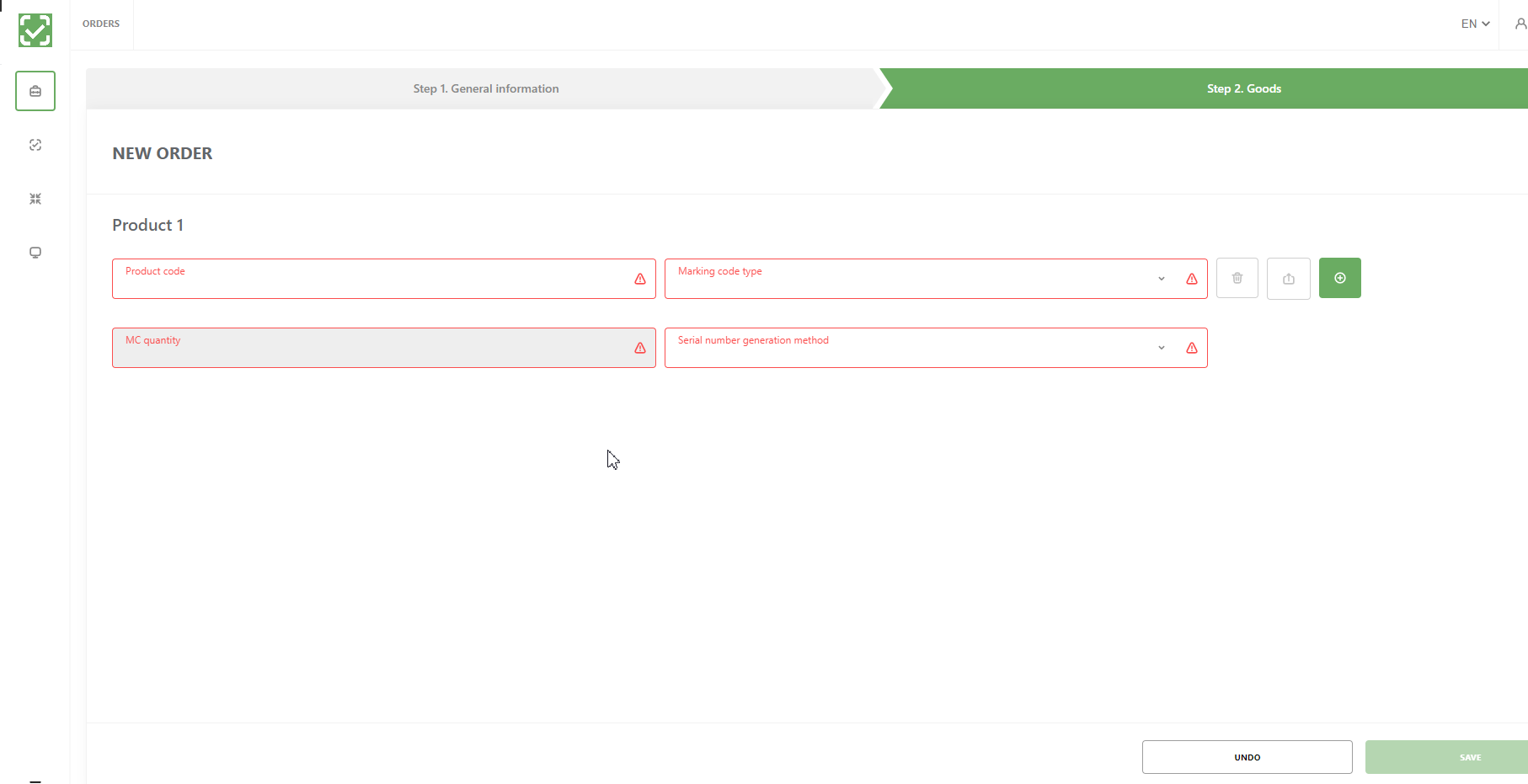 After filling in all the required fields, you need to click on the "Save" button;
Downloading Labeling Codes from an order
Downloading (uploading) of labeling codes takes place after checking and ordering (issuing) them in the "Asl Belgisi" OMS. To do this, go to the "Orders" section of the NIS "Asl Belgisi" "Order Codes".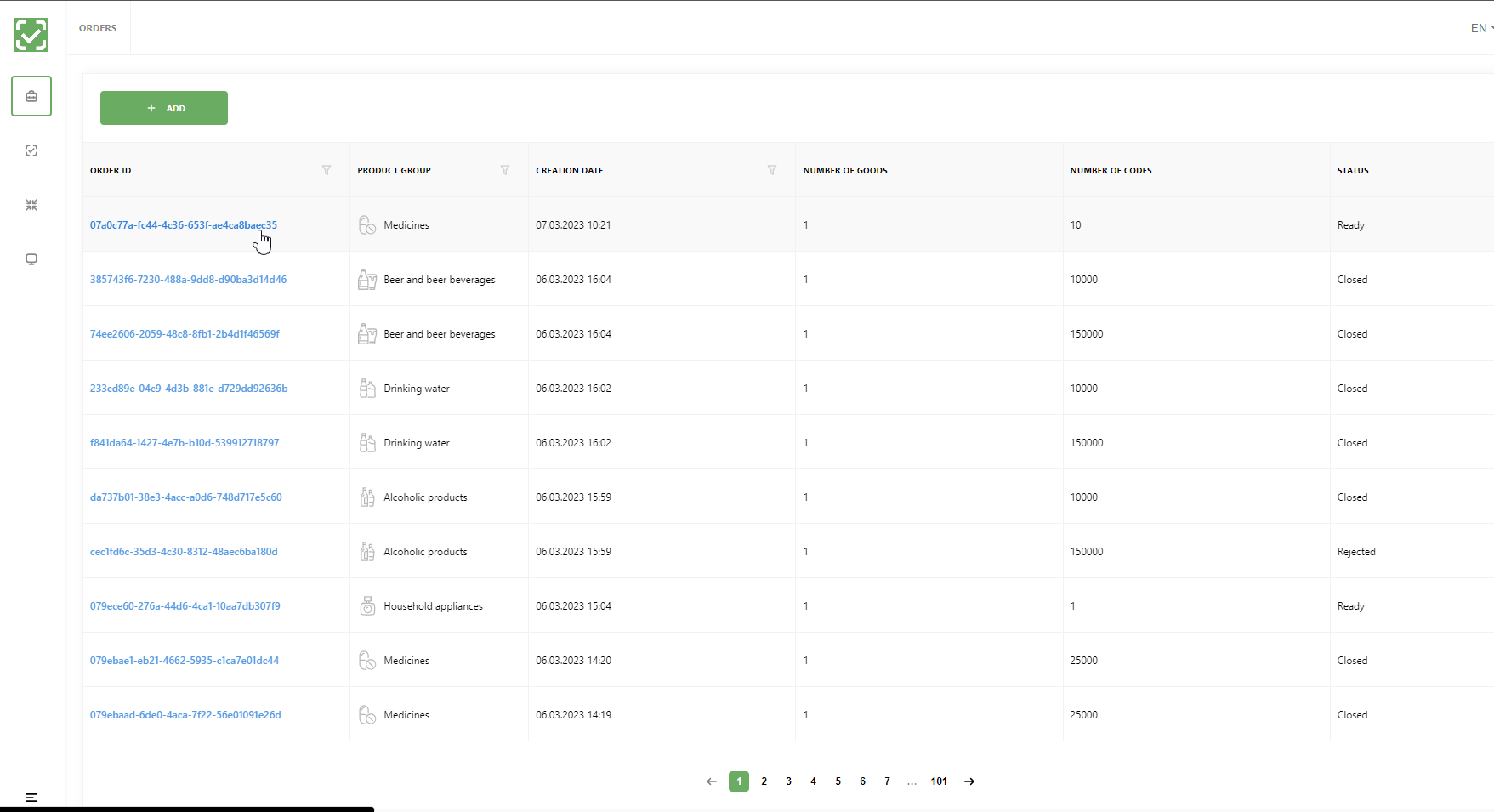 Open an active order and go to the "Products" tab.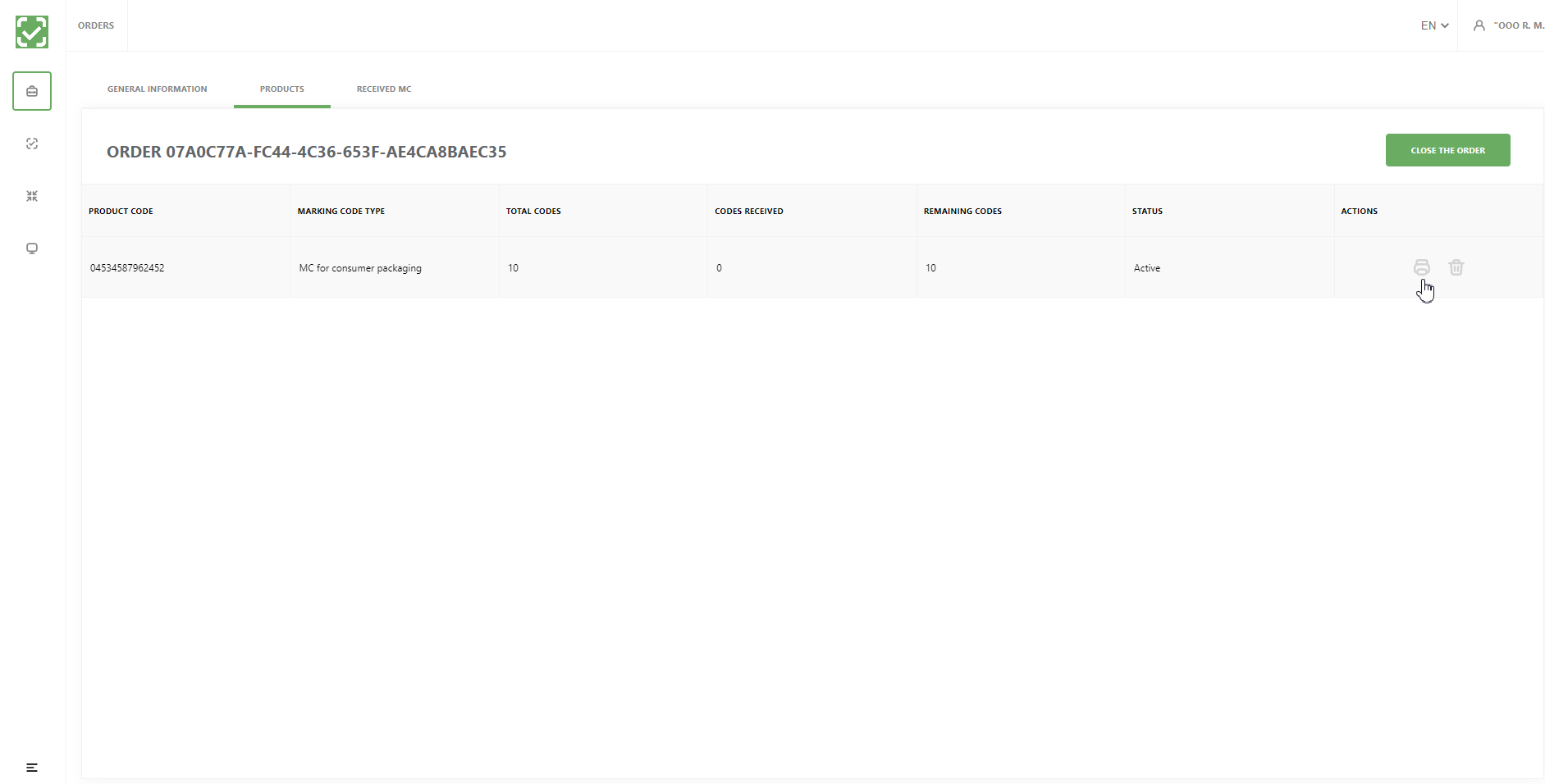 In the "Actions" tab, click on the "Printer" icon.
After that, the system will offer to choose the format for downloading the labeling codes: CSV, PDF.
IMPORTANT: For each format, the system specifies the allowed number of LCs in the file for downloading. CSV - from 1 to 30 000, PDF - from 1 to 500.
When selecting any of the formats: The amount is specified that is needed for uploading (downloading) at the moment.
If you have problems with the transition to the "Order Codes", we recommend using the address aslbelgisi.uz
IMPORTANT: For new participants, the "Order Codes" functionality is activated within 24 hours of signing the contract.
New participants may receive a notification "TP with ID", "Participant id_is not found" when going to "Order Codes".